Providing Canadian Credit Unions with successful LOS solutions
For over 35 years Technicost has been the Canadian pioneer of credit software, promising unmatched service, unprecedented support, and consistently innovative software solutions to make your day-to-day workflow as efficient and successful as possible.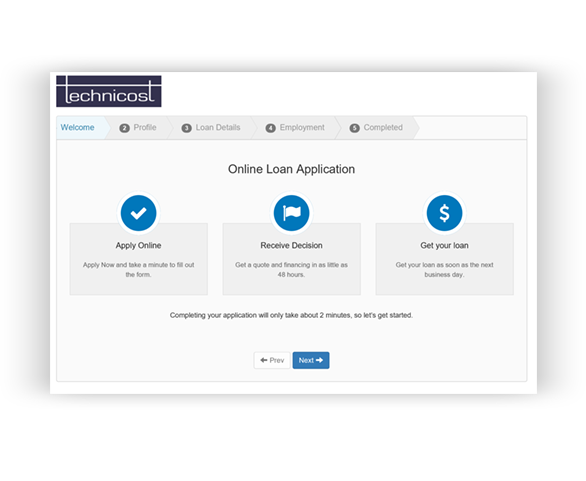 Technicost anticipates your needs
Our mission is to provide you all the first-class tools and support you need to facilitate your customers' experience. We're here for you every step of the way, because we're only ever as happy as your happiest client.
Curating technologies that are the best in show
Technicost has a solid roster of thoroughly developed and highly-acclaimed products from credit origination to loan management, to funding and managing investments, just to name a few. Our products are delivered via Secured Web Based Online Application available anytime and anywhere.